Office space and accomodation in Skrova
Book workation in wonderful Skrova and you'll be set for efficient workingdays while recharging your batteries in the off hours amidst fantastic surroundings. In addition to office space, we offer accomodation in Bakkejordhuset. A charming house next door to Hovedkontoret.
Omringet av hav på alle kanter trenger arbeidsroen seg på, og lufta dirrer av tilfredshet. Slik skjer det at du…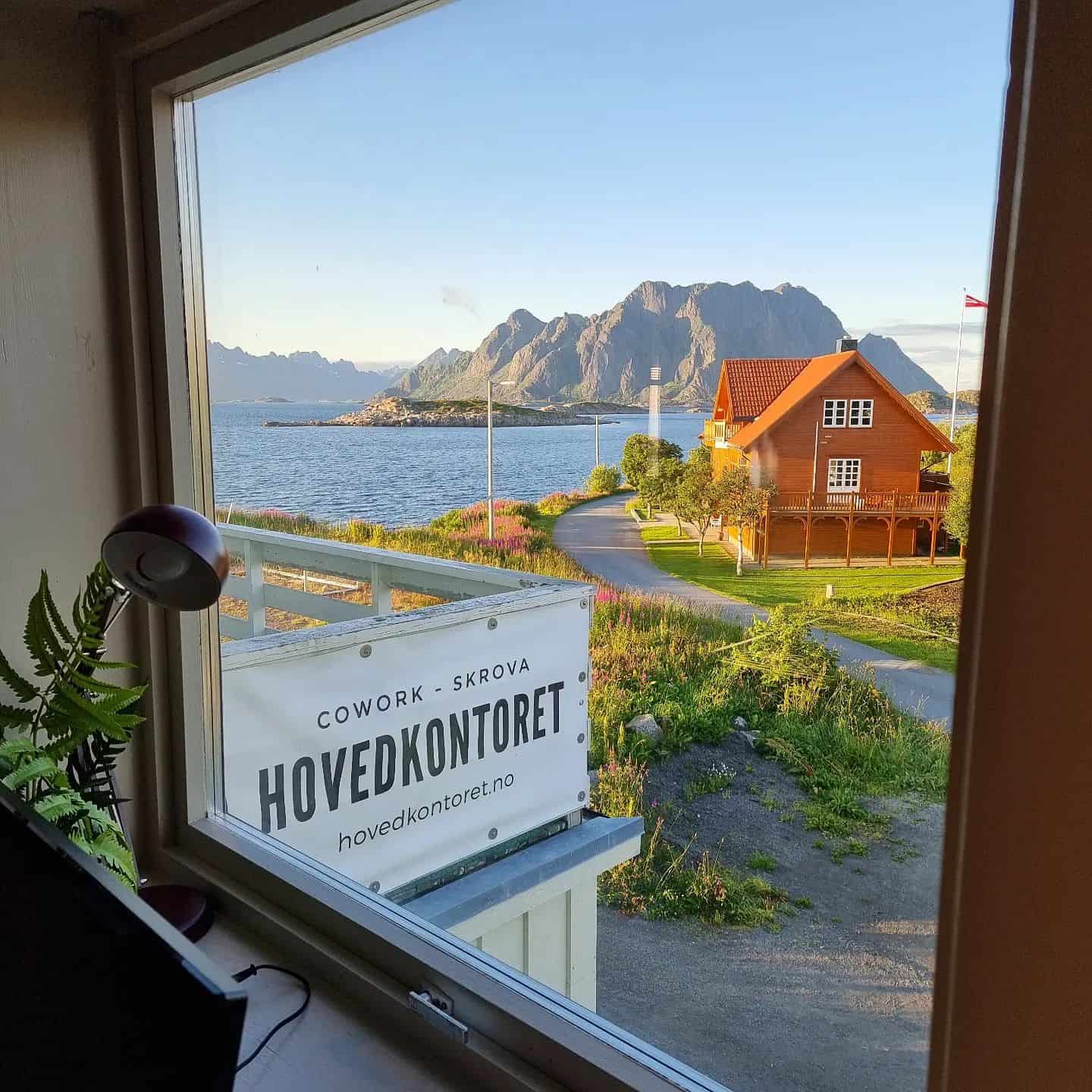 Denne er til deg som er lei av brødskiva foran PCén – vi sier nei til kjedelige alenelunsjer! Hovedkontorer inviterer…
Selv om Skrova bare ser ut som en liten prikk på kartet, så har øya utrolig mye sjel og innhold,…
My all time favorite office! I rented office space here for 2 months; great location and people. And you really can't beat the views!
Nice casual but professional space located on a tranquil island. You can work and feel like you're on vacation at the same time!
Booket Hovedkontoret til jubileumsfeiring og er strålende fornøyd. Hyggelige lokaler og meget godt utstyrt kjøkken . Anbefales på det varmeste!